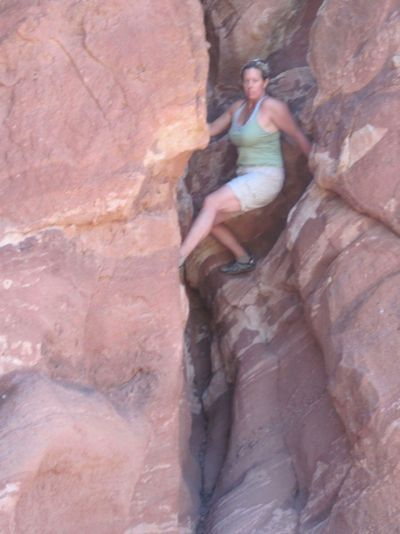 HI!
I enjoy making each session personalized to your needs in balance your mind/body/spirit self.
Meditation, Energy Work, Massage Therapy, Personal Training, Group Fitness, and using Essential Oils/Supplements should be like a enjoyable or balanced relationship that keeps you happily healthy. Even though every relationship teaches us about what we do or don't want, it should not be a miserable bond experience. Please let me help balance out your mind/body/spirit self. In doing so you will save yourself stress, pain, and money.
Once I let God Source of me change my life into positive attitude and motivation to want more out of life for my mind/body/spirit self. I enjoyed healthier food, nature, and staying active daily independently or with supportive like-minded people who make me laugh. The key is to independently love balancing mind/body/spirit inner self with meditation, daily at least. :)
Now after years of not being able to conceive a child, and gave birth to my healthy and happy child on March 7th 2016.
Thanks be to Source of GOD that is me!
I love helping people feel balanced, and know how to empower in mind/body/spirit self. :)
I specialize in aquatics (like swimming), variety of aerobics for weight loss (like; dance, martial arts, biking, hiking, off road running, etc), core work (plates/yoga mix), and strength training. I love to combine all in intervals.
After serving the Army National Guard and Reserves for military police training, I finished my Associate Degree towards Educational Therapy, and a certificate of Massage Therapy from Illinois Central College. My Massage Therapy State License is for Illinois. I am also certified through AFAA for Personal Training.
In December 2015 I became a Wellness Advocate for doTerra Essential Oils/Supplements. One of many personal examples, doTerra oils/supplements have helped me with digestive support, immune support, joint/muscle pain, and mental stress that comes with pregnancy. They are certified and a organic producer in extracting oils from plants. The products can be used in many applications to supporting body functions internally and externally. For examples:
Cleaning, cooking, hygiene, supplements, massage therapy, mental health, etc.
I have just finished my two year continuing education in Meridian/Channel Therapy, South East Asian Massage Therapy, and Meditation in Energy Work at Pacific College (Fall 2016-2018) & Midwest College of Oriental Medicine (Winter till Summer 2018).
August 2018 became a Reiki Energy Teacher to help you heal your own mind/body/spirit, even at a distance!
For a complete bio including my educational background and approach to Therapy I offer simply give me a call, text, or send me an email. I look forward to hearing from you.
Please have a Blessed Day!